Our privacy fence screen products are suitable for both construction site and residential site.

Customizeable Sizing Available to Meet Your Needs Copper /Brass grommets placed evenly apart 12'' vertically and 18''- 24'' horizontally on all 4 sides.

Knitted with 100% High quality PURE polyethylene material for maximum U*V stabilization (90% UV protection and 85%-88% blockage) Each corner has 3 grommets for extra reinforcement.

Can be used there are lots of different ways to use: protection for vegetable garden plants, greenhouse covering, wind blocking for plant nursery area, window shades, tennis court, shades for pet pen / kennel, construction site, etc. Breathable weaving fabric allows water and air to go through freely, resistant to both U*V and water, no maintenance needed.

Most economical way for privacy over chain link fence, porous decorative concealment, existing cyclone wire fence, wood retaining wall, welded wire fence, chain link fence, privacy barrier around swimming pool, block nose neighbor see through, add privacy to acre back yard backdrop, front yard, patio, garden and porch; hide street, road, construction site, pet kennel pen, block surrounding noise and street view.
Specifications
Note: The following data was gathered in a tested environment, please note the values may be inconsistent if the product is used under different conditions.
Fabric: HDPE Polyethylene Material
GSM: 140, 180, and 220
Construction: Knitted
Tensile strength: 50 cN/tex
Specific Gravity: 0.89 - 0.96 g/cm
UV Blockage: > 85%
Water Permeable: Yes
Water Absorption: 0.005-0.01
Wind Blockage: 50% - 70%
Material Break Strength: 400LBS/ft
Crystalline Melt Point: 120 C - 180 c / 248F – 356 F
Composition of UV Inhibitor: Yes
Flammable: Yes
Fire Resistance: None
Reflective Rate: Black 13% -15% / white 85%-90%
Acidity and Alkalinity Resistant: Yes
Temperature Range: -20C to 55C / -4F to 131F
Mildew Resistant: Yes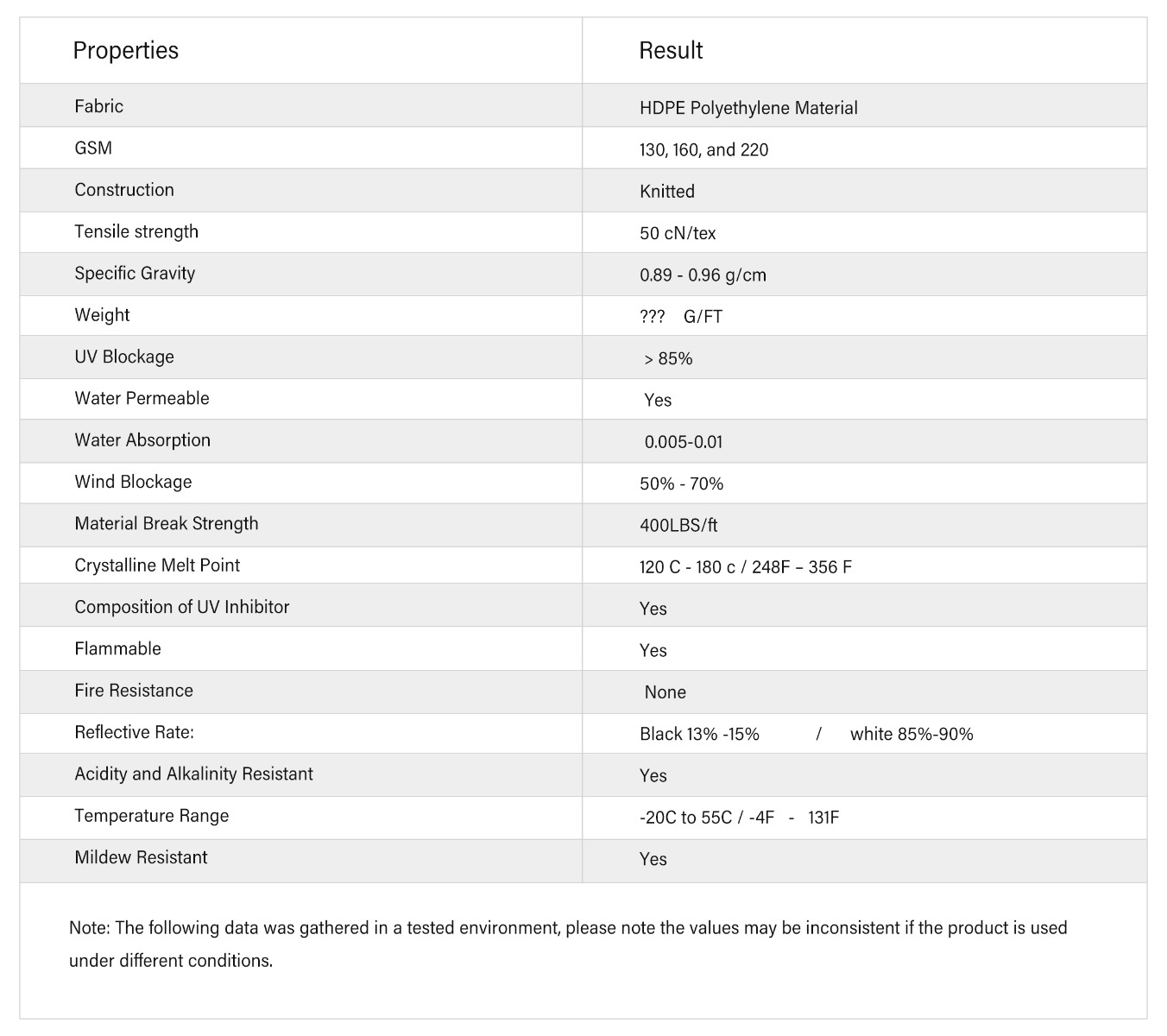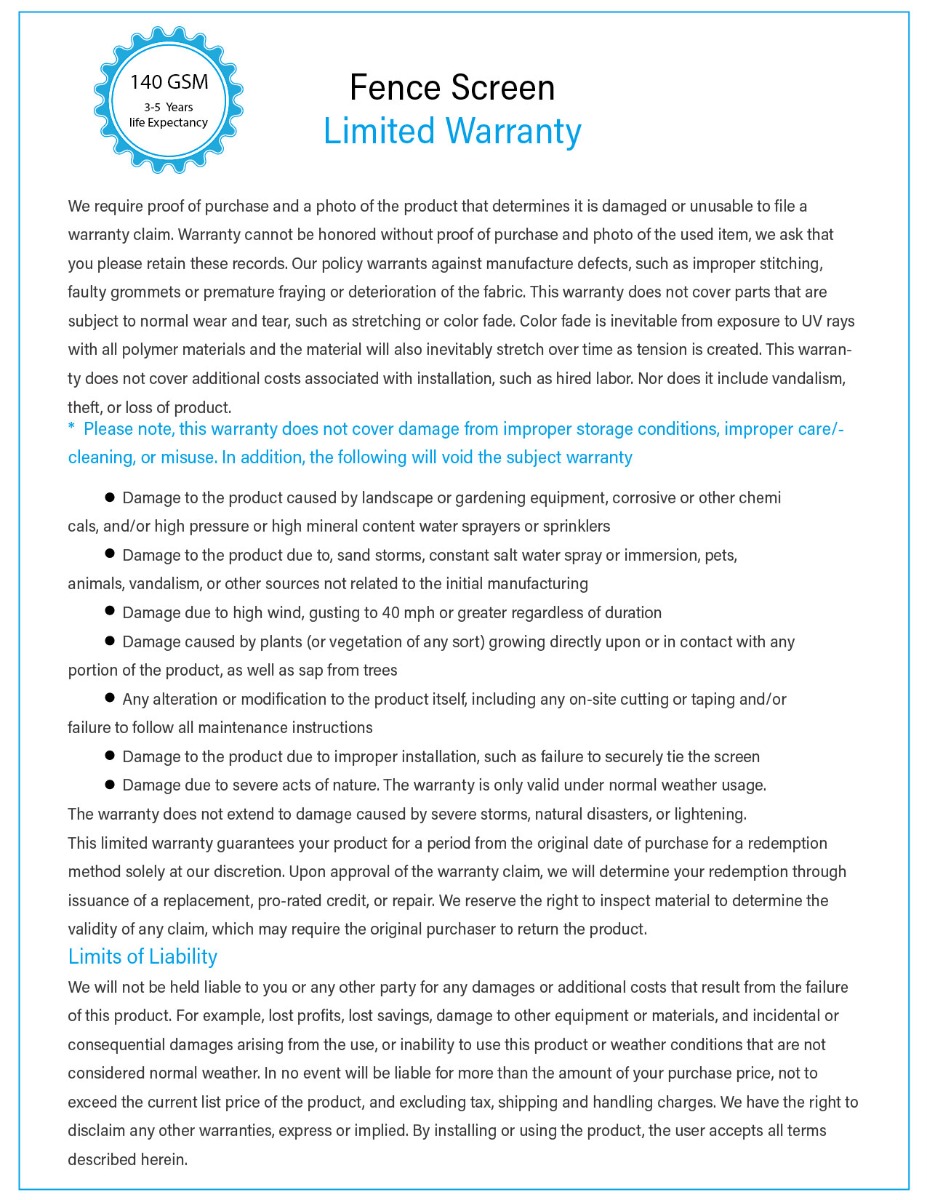 Outdoor Use
Privacy screen for swimming pool, tennis courts, baseball fields, residential fences, special events, or creating any privacy barrier of any type any where
Industry/Commercial Use
Construction sites, shading, sound-proofing, dust control, wind reduction, etc.
Farming/Garden Use
Protect plants from snow, hail, or frost in the winter
Provide biting protection for your plants from insects, rabbits, and other animals.
Trap heat and moisture to speed germination and plant growth
Pet keeping/Breeding Use
Moderate sun blockage with ambient light, sound proof, wind reduction, and adequate air circulation、etc.